Hear from the Head
A Message from our Head of School

Thank you for exploring what God is doing through Flushing Christian School. Since 1950, He has used this small lighthouse to pour into the rising generations with Gospel truth, strengthening faith and forming minds to last a lifetime. Please let me or my staff know how we as Christian educators can best serve you.

Chantal Nelson
Board of Trustees
Alfredo Fredericks
President
Alfredo Thomas Fredericks is a born and bred New Yorker. He is the product of private Christian elementary and high schools. He has both Bachelor of Science and Bachelor of Architecture degrees from The City College School of Architecture, and he is licensed to practice Architecture in the State of New York. He retired from the U.S. Department of Housing and Urban Development in 2014.
Alfredo has completed the Bible and Theology curriculum at the New York School of the Bible. He is a member of First Baptist Church of Flushing. Alfredo is married and has three adult daughters.
Rev. Michael Herbert
Vice President
Pastor Michael was born in London, England of Barbadian and Trinidadian parents and is a citizen of three countries (Barbados, England and USA). Personally, he is committed to equipping Christians to live out their faith vibrantly in contemporary cross cultural church communities (Ephesians 2:10,14-18).
He became the lead English pastor of Chinese Evangel Mission Church of Queens in March 2018 after serving for 10 years as pastor of Fellowship Bible Church in Cambria Heights. More importantly, he attended and served with FBCF for seven years and continues to maintain close ties with FBCF members and leadership including living with his cousin. He is also the former Dean of New York School of the Bible, former New York Center Director for Bethel Seminary of the East and is currently the Vice President of the Trustee board of Flushing Christian School in Queens.
Pastor Mike graduated from Texas A&M University-Commerce in 1990 with a BBA in Accounting and Bethel University & Seminary of the East in 2007 with a Master of Divinity. He began orking on his Ed.D. in Organizational Leadership in 2016 at Grand Canyon University, Phoenix, Arizona but is on leave from studies at this time.
He has been happily married to Mirna Sambula- Herbert, LMSW since 2016 and is the proud father of Rebecca Herbert, 29 and Jeremy Herbert, 23. Pastor Mike and Mirna have been blessed with their first child together in November 2022.
Tom Murray
Treasurer
Tom Murray was born in Flushing, but grew up in Rockville Centre, Long Island. After graduating from Oceanside High School, he attended Manhattan College for his undergraduate studies in Mathematics. His first full time job was teaching Algebra and Geometry at LaSalle Academy, in Manhattan. He received his Masters degree in Secondary Education from Queens College, and taught math for 16 more years at the Robert F Wagner, Jr. Secondary School in Long Island City, Queens. He recently has started a second career, working on the trains, and in the train yards, of the New York City Transit Subway System, as a conductor.
He has two sons, John, age 28, and Liam, age 26. They have gone on retreats with him to Spruce Lake and Tuscarora in recent years, He also enjoys taking them to Mets games, and to pitch-and-putt golf in Flushing Meadows Corona Park. John lives in Harlem, while Liam lives in Sunnyside, Queens.
Tom's faith journey was strongly influenced by a Bible/Prayer group that met on Friday's at Robert F Wagner, Jr., and by a Billy Graham Crusade in Flushing in 2005. He received the new waters of Christian baptism in 2008 at First Baptist Church of Flushing, where he has been attending for roughly the past 15 years. He gratefully serves at FBC Flushing as a Sunday school teacher and usher.
Anli Koo
Secretary
Anli grew up in a Christian home in Kyoto Japan to Taiwanese parents. Her family immigrated to NY when she was 8.5 years old. She grew up attending public schools. She earned her B.A., and an M. A. in Linguistics and Social Sciences and Education specializing in TESOL (Teaching English to Speakers of Other Languages).
Throughout her life, she has attended several churches and First Baptist Church of Flushing is current home church where she met her husband who is an ordained pastor.
She came to know Jesus as her Lord and Savior in a gradual process. She has learned to serve in different capacities, such as leading Bible studies, teaching Sunday school, discipling and mentoring others.
The majority of her teaching career was spent in a middle school in Queens, as an ESL teacher/coordinator. She has also taught at Grace Christian Academy for a couple of years, and tutors periodically.
In terms of ministry, she is currently involved in co-directing a Summer Day Camp, coordinator/advisor of yearbook, co-facilitator of GriefShare Ministry, volunteering for Pastoral Counseling Center, and a Board member at Flushing Christian School, serving as a secretary. She continues to disciple and mentor younger women as well.
Alexandra Sasha Potes
Alexandra Potes (Sasha) was born into a working Christian family of four in the former Soviet Union. She was baptized at a young age, attended a local church and became part of the professional choir, which travelled locally and abroad in Europe singing Christian chorales. God blessed her with a talent of learning different languages (English, German, Italian, and French) and she continued developing her gift through State University education earning double major - one in Translation and one in Economics. It is then when for the first time she attended a non-denominational Christian service in the basement of an apartment building, where a fellow musician from the school band invited her to pray and hear the Word. It was full of friendly young people and pastor was not afraid to be funny and discuss the Word of God with them not only as a wisdom from God, but also as an actionable life instruction manual.
In 2005 she participated in an international exchange program, which for the first time brought her to MA, USA on J1 visa. The Spirit of the Lord protected her as she was exposed to different people and experiences being away from home. Upon graduating with the Masters (with honors), she secured her first internship at GE in Shelton, CT, which turned into a longer term assignment and so she moved to the US. After a couple of years of acclimation, learning, volunteering and looking for church home, she became a part of a small non-denominational Christian church in Bridgeport, CT, where she soon was ordained as a minister and became a worship leader.
God moved again in her life when she received a job offer from Citibank in Manhattan, NY, where she just celebrated 11 years of service as Senior Business Risk Manager and Vice President. Sasha is a certified compliance specialist. She is happily married to Rafael Alejandro Potes since 2016 with two beautiful daughters - Valentina (4) and Natalia (1). Since 2019, the Potes family has returned to the First Baptist Church of Flushing (FBCF) membership again - after having served there since early 90's till approximately 2005. Sasha serves at FBCF in both English and Spanish congregations as a teacher and as a worship leader.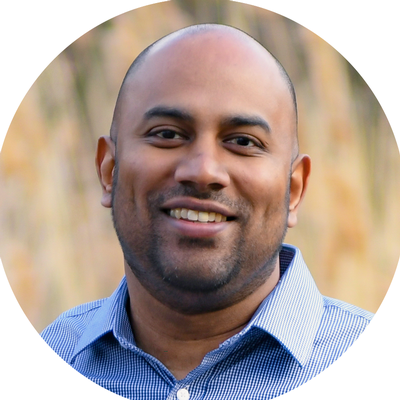 Rev. Eddie Dhanpat
Edward Dhanpat Jr. is a 2nd generation American. His parents immigrated from Guyana in South America. Being a native New Yorker, he understands the complexity of ministry in a difficult city.
He attended NYC public schools most of his life. He completed his undergraduate work (B.A. in Psychology) at CUNY Queens College, and his graduate work (M. Div.) at Bethel Seminary of the East.
He is an ordained minister in full-time ministry since 2008. He's been planting churches since 2015.
Employment
We are accepting resumes for the following positions:
Elementary classroom teacher
Kindly email info@fcsnyc.org.